Now, is the perfect time to visit Nusa Penida. Because there is very few tourists and you can enjoy the most iconic places of Nusa Penida without queuing to take a photo ! You probably already know what to do in Nusa Penida : maybe scuba dive, relax on a beach, or explore some amazing places. You already read everything about the top 15 places to see in Nusa Penida. But now, you need some practical information about Nusa Penida to organize your stay. You will find in this article all you need to know about Nusa Penida to prepare your trip !
How to get to Nusa Penida?
There are now 9 fast boat companies connecting Bali and Nusa Penida daily. Therefore, you can choose between at least 12 connections everyday day. Reaching Nusa Penida takes around 30 minutes from Sanur and only 15 minutes from Kusamba. Some fast boat companies serve the port of Toyapakeh, others the port of Sampalan. The rapid test is not anymore needed so it is really easy to come to Nusa Penida.
How to get to Nusa Penida will help you choose the best port of departure in Bali and the best port of arrival in Nusa Penida. You will also find the right price for the Sanur Nusa Penida ticket and the Kusamba Nusa Penida ticket. Whether or not to book your ticket in advance. And above all, you will have all the schedules of each fast boat company. The article is regularly updated with more and more fast boat companies resuming their operations.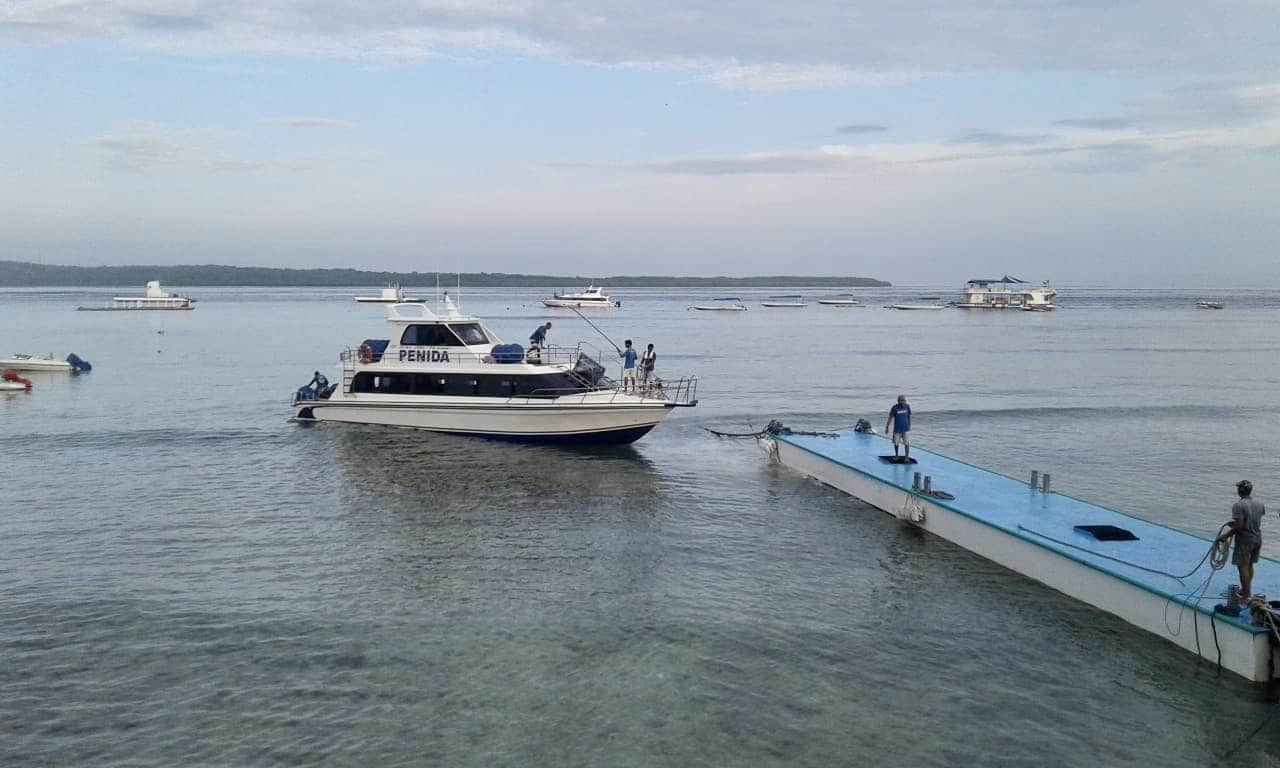 How to get around in Nusa Penida?
Are you a family of 4 and have never driven a scooter in your life ? Or a couple and you love the bike but you want to know how to rent a scooter in Nusa Penida ? You just want to know the rental prices, which are always a little higher than in Bali ? Please read our article on how to get around in Nusa Penida.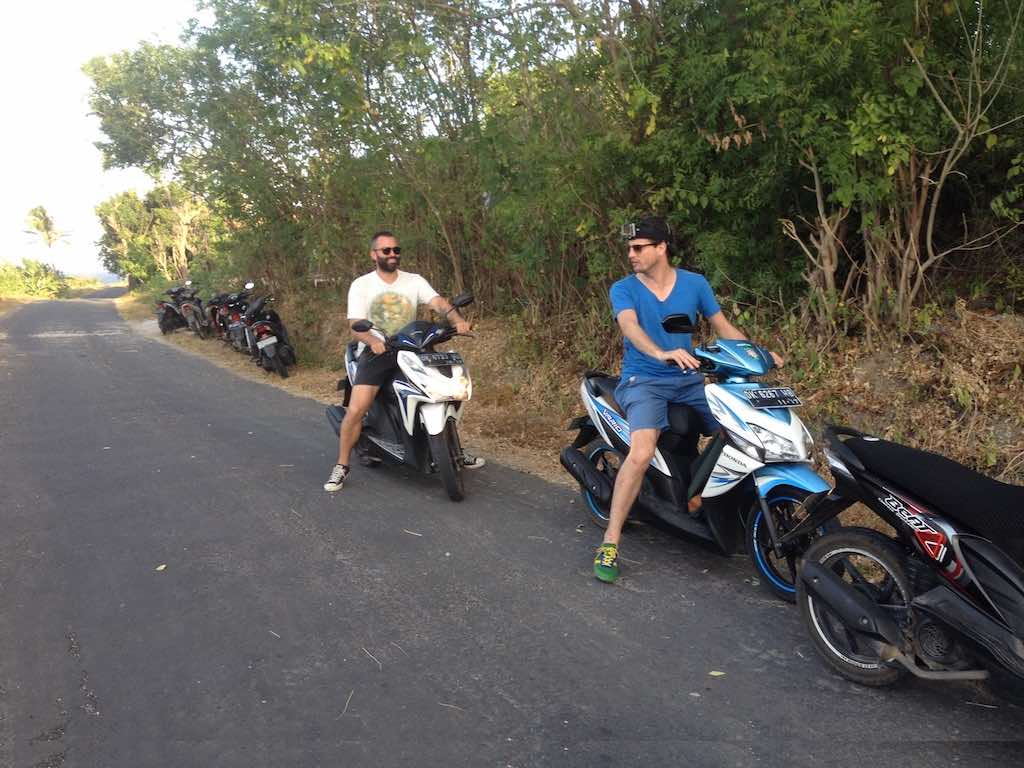 Ideas for tour and itinerary in Nusa Penida
There are many things to see and do in Nusa Penida. But if you do not have the opportunity to stay there for 15 days, you will probably want to group together the visit of several places in one of the different itineraries described. You can use two intense days to follow two of the circuits described. You only have to add a day dedicated to scuba diving and an incredible happy hour sunset and you have your mini 3-day stay organized ! To have the map of Nusa Penida below in high resolution pdf, send me an email!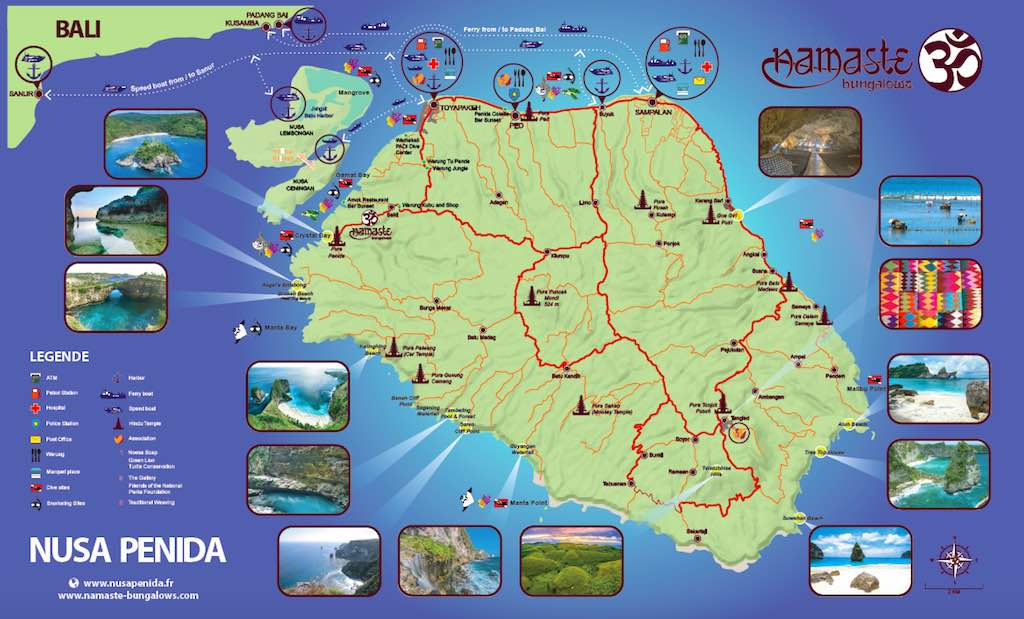 Celebrations and events in Nusa Penida and Bali
There are religious ceremonies every day in Nusa Penida and Bali. It's a fundamental part of social life in Bali. You will often see processions passing in the street. And you will often hear people say "tomorrow I can't, I'm having a ceremony". Certain ceremonies will have a limited impact on your trip. But others can upset all of your plans.
I always sympathize, with a hint of fun anyway, when tourists tell me that they have a flight or a return boat to Bali scheduled on Nyepi day. This is indeed absolutely impossible because on this day the airport is closed, you have to stay confined inside your room and all activity stops. There is also an equivalent holiday dedicated to the sea in Nusa Penida called Nyepi Laut.
To find out the dates of all Balinese events and their meaning, see the page dedicated to celebrations and events in Nusa Penida and Bali !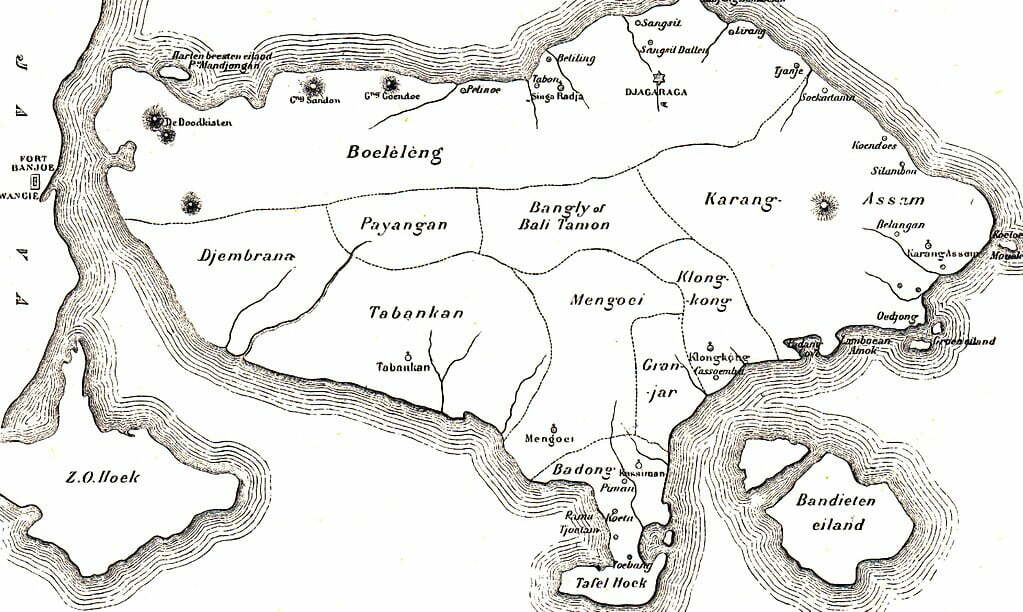 Culture and history of Nusa Penida
The page dedicated to culture and history of Nusa Penida is a bit short, as there are not many sources. But it is exciting. And that will help you better understand the origin of Nyepi. And also why Nusa Penida has been preserved from tourism for so long, because of its bad reputation!
Any other practical information?
There is also a page giving all the information about Bali. And another one about how to get to Bali. But if you have more questions or need more information, feel free to send me a message or post a comment!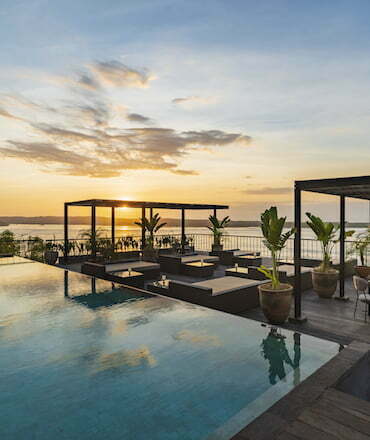 Stay in Nusa Penida
How to choose where to stay in Nusa Penida among the 450 listed hotels. 5 stars, boutique hotel, glamping or charming bungalows?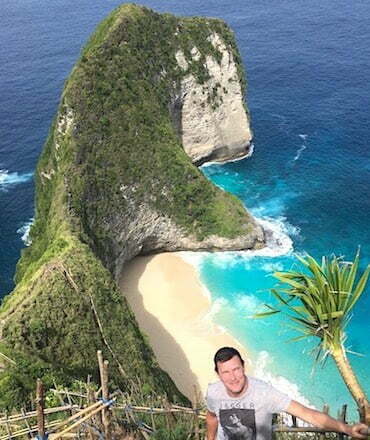 Top 15 in Nusa Penida
After 30 visits to Nusa Penida I updated my list of 15 awesome sites so see in Nusa Penida island : beaches, temples, cliffs, dive sites and many more !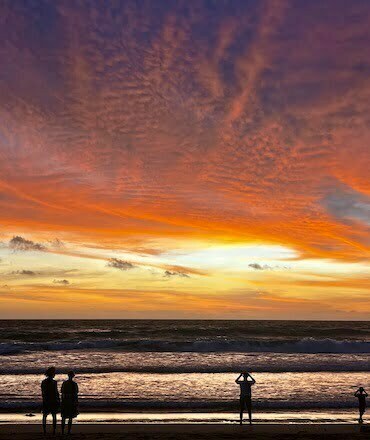 Top places to see in Bali
Explore Bali in a unique way with our recommendations for an exceptional journey. From popular tourist spots to hidden gems off the beaten track.