For scuba diving enthusiasts, Bali is a top dream destination with some of the best dive sites located around Nusa Penida. Marine life is diverse, from tiny pygmy seahorses to the incredible ocean sunfish, also known as Mola Mola. Majestic Manta rays also call Nusa Penida home most of the year, and you may even encounter a whale shark. With excellent visibility, warm waters, and a diverse range of underwater flora and fauna, scuba diving in Bali offers a breathtaking array of colors, corals, and fish species.
The only question is how to rank Nusa Penida among other popular Indonesian scuba diving spots like Raja Ampat and Komodo. Share your opinion and let us know which location you think reigns supreme for the ultimate scuba diving experience.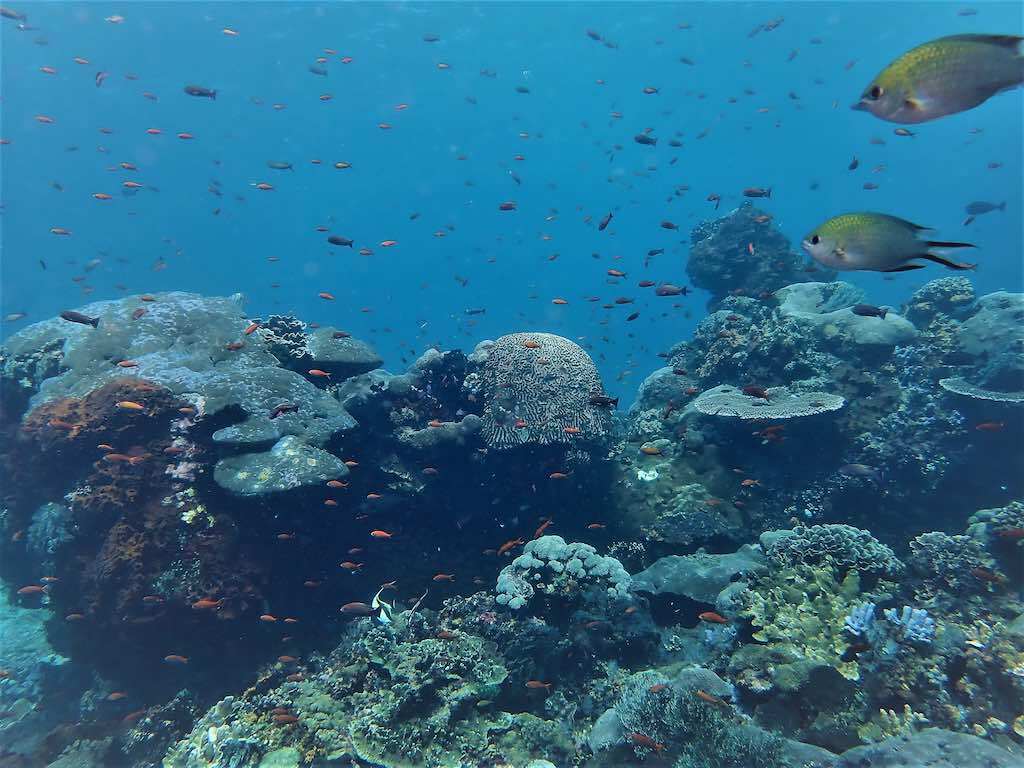 There are more than fifty dive sites in Bali. Mainly around Nusa Penida. But the dive sites of the small Gili islands in front of Candidasa in Padang Bay and the USS Liberty wreck ship at Tulamben are also amazing.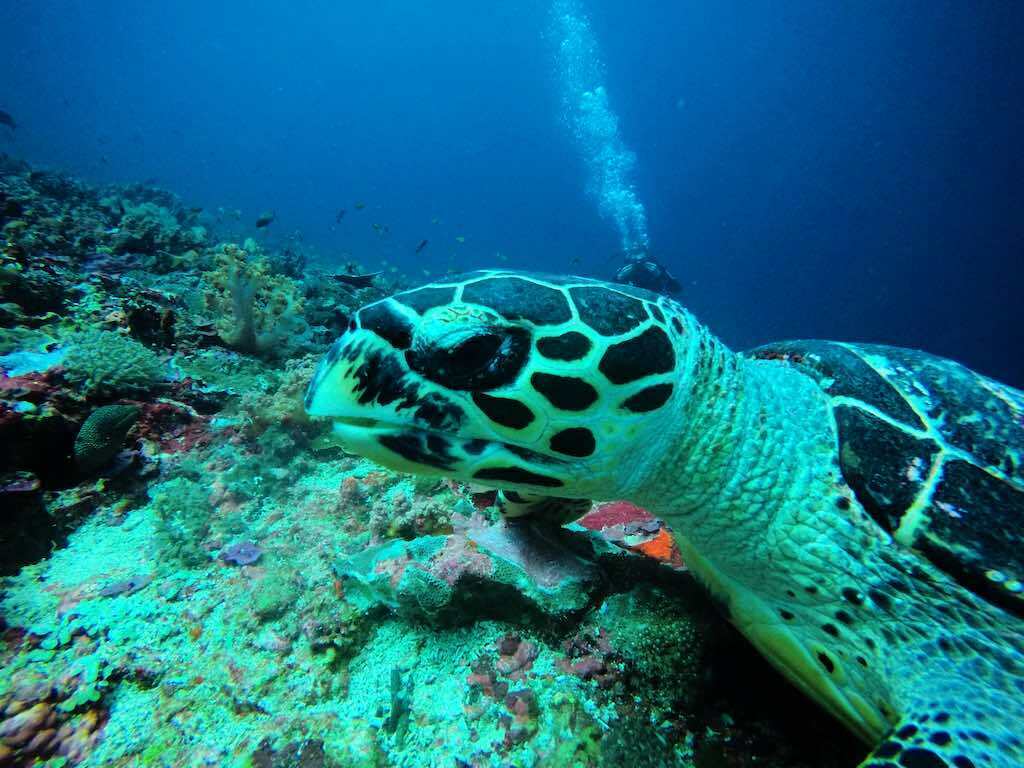 The most iconic dive sites in Bali : Crystal Bay and Manta Point
Bali boasts two world-renowned dive sites that are home to some of the most iconic pelagic animals: Crystal Bay and Manta Point.
Crystal Bay is renowned for its population of oceanic sunfish, also known as Mola Mola, which can be spotted regularly between July and October. Despite its popularity among divers, Crystal Bay remains an exceptionally beautiful site. But best explored with a knowledgeable guide who can show you where to spot these magnificent creatures. At Dune Penida, we aim to beat the crowds by diving Crystal Bay before the arrival of the Sanur boats or during their surface interval.
Manta Point, on the other hand, features multiple cleaning stations where Manta rays come to rid themselves of parasites. The sight of these gentle giants circling around you is simply awe-inspiring. This stunning dive site is located approximately 45 minutes away from the port of Toyapakeh, and we will provide you with all the necessary information on the sea conditions before departure, as they can sometimes be rough.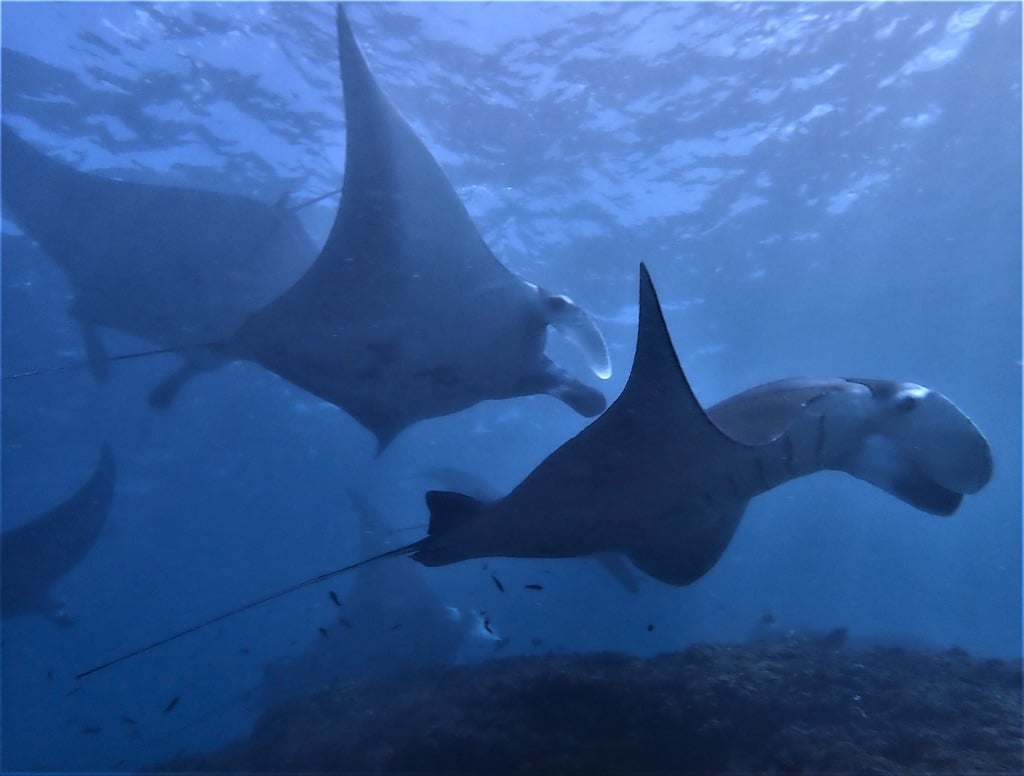 Drift dives in Bali on the North coast of Nusa Penida
The north coast of Nusa Penida boasts stunning drift dives with five consecutive dive sites that make up an expansive coral plateau. The sites include Ped, SD point, Sental, Buyuk, and Tugu drop off, each offering a diverse range of coral fields. Drifting effortlessly with the currents, divers can immerse themselves in the breathtaking panorama from shallow to deep waters.
As you explore the coral plateau, be prepared for delightful encounters with sea turtles, tunas, and barracudas. The area is also home to white-tip sharks, and if you're lucky, you might even spot a Mola Mola. On rare occasions, whale sharks have been sighted, as we were fortunate enough to experience with Dune Penida on December 31, 2019, at Buyuk.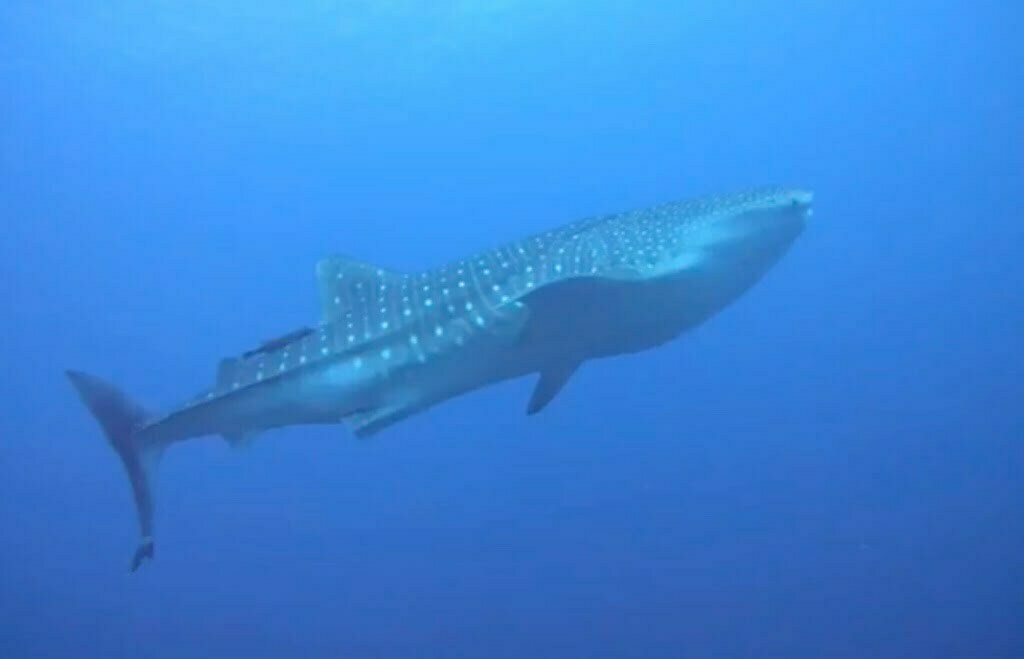 Nusa Penida – Nusa Ceningan Chanel
Besides Crystal Bay, there are numerous stunning diving spots in the channel separating Nusa Penida from Nusa Ceningan and Nusa Lembongan. The strong currents in the area bring an abundance of marine life, making it a haven for divers.
One such spot is Toyapakeh, located just beneath the Adiwana Warnakali dive resort. The coral plateau is an explosion of colors, providing excellent opportunities for macro photography. The area is also teeming with schools of various fish species.
Gamat Bay is another impressive site, featuring a vast shallow coral plateau flanked by two rocky points. The area is home to a diverse array of marine life, from nudibranchs and turtles to morays and marbled rays. It's also a popular spot for sighting the Mola Mola.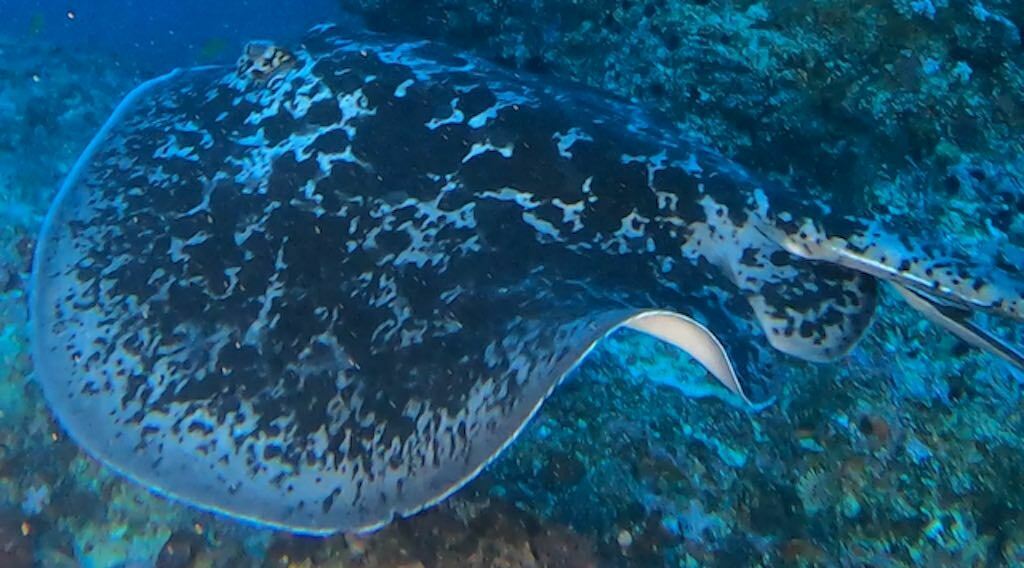 For experienced divers seeking a more intense experience, we recommend two additional sites. Amok is a technical dive with incredible colors and diverse fauna, while Ceningan Wall is a colorful wall that always holds surprises in the blue. Both are unforgettable diving experiences.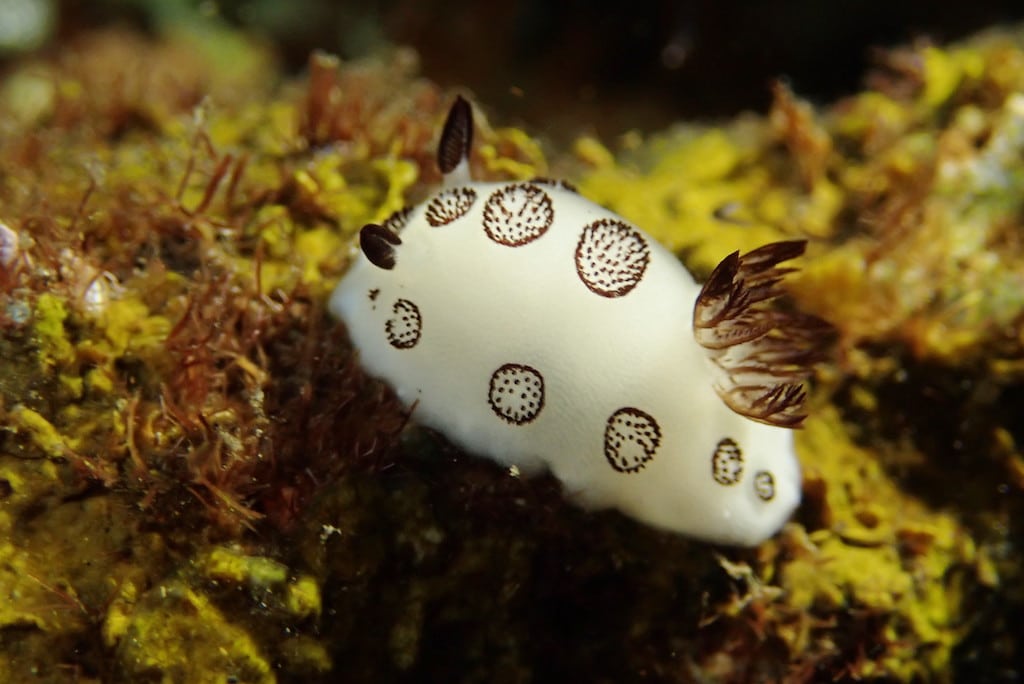 Nusa Lembongan dive sites in Bali
The north coast of Nusa Lembongan boasts two fantastic dive sites worth exploring.
The first, Mangrove, is located in close proximity to a sprawling mangrove area, and is renowned for its remarkable diversity and richness. Here, you'll find an abundance of coral fish species, alongside intriguing creatures such as crocodile fish, reef sharks and turtles, which make for a mesmerizing underwater spectacle.
The second dive site, Blue Corner, takes you on an exhilarating journey into the blue waters, where you can witness the awe-inspiring antics of sharks, eagle rays, and other playful creatures that frolic in the strong currents. And if you're lucky, you might even get to spot the elusive Mola Mola, accompanied by its little tick fish friends, making for a truly unforgettable diving experience.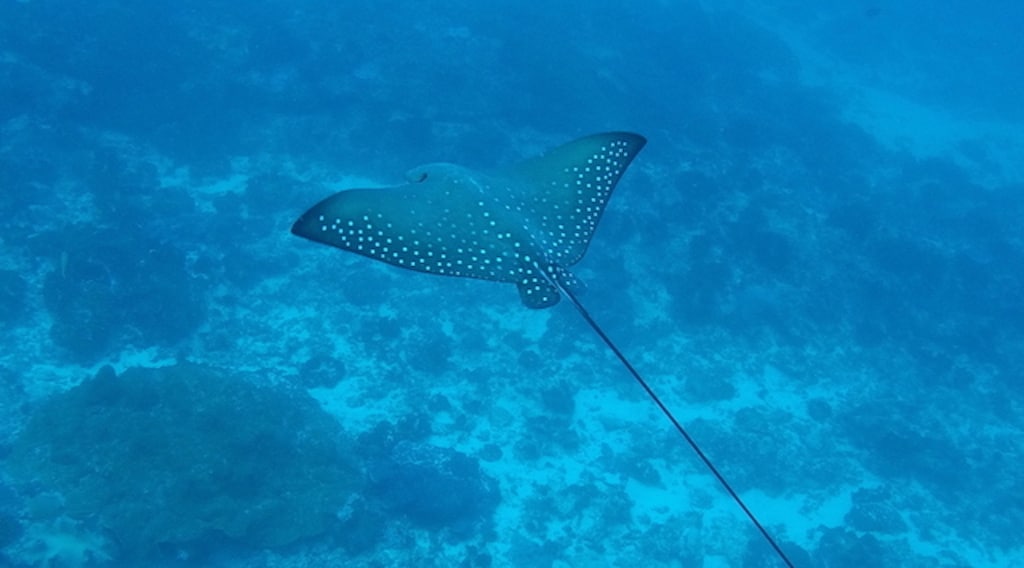 Batu Bolong, on the south-west coast of Nusa Penida
We enjoy exploring the island to discover new diving spots close to the cliffs. If you join us on a three-dive day, we may even take you to one of these hidden gems. But there's a dive site that we must tell you about – Batu Bolong. This legendary Bali dive spot offers an unparalleled experience. The Dune Penida team recently saw a whale shark there on March 5, 2023!
Batu Bolong boasts a thriving ecosystem, mesmerizing aquatic performances, and a chance to spot sharks, rays, and sunfish. Take a moment to read our divers' firsthand accounts of this unforgettable dive that's sure to stay with them for a lifetime.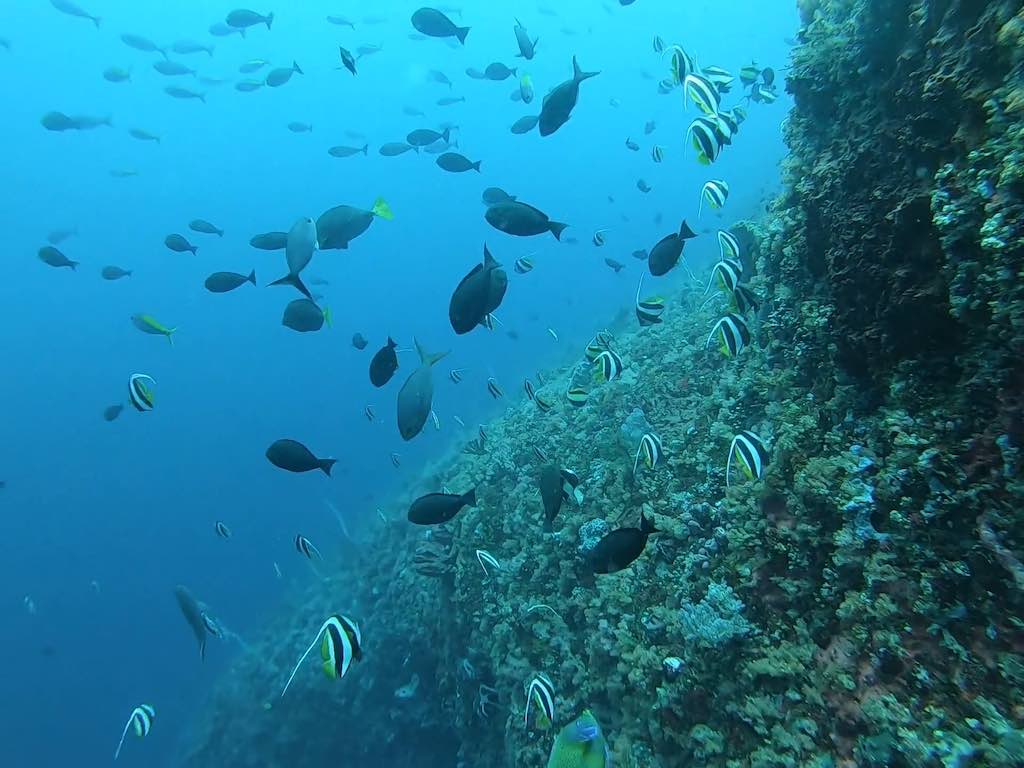 Padang Bai Gilis, great diving in Bali
Join Dune and explore three enchanting islands located off the coast of Candidasa, Bali – the Gili of Padang Bai. These islands are renowned for their exceptional dive sites, offering an unforgettable underwater experience. At Gili Biaha, witness a nursery of white tip sharks. Dive into the multifaceted Gili Tepekong, where we'll navigate between the smallest and largest creatures. Conclude your journey with Gili Mimpang, where the magnificent Mola Mola dance in the currents. With only a 45-minute boat ride from Nusa Penida, it's a convenient and thrilling adventure not to be missed.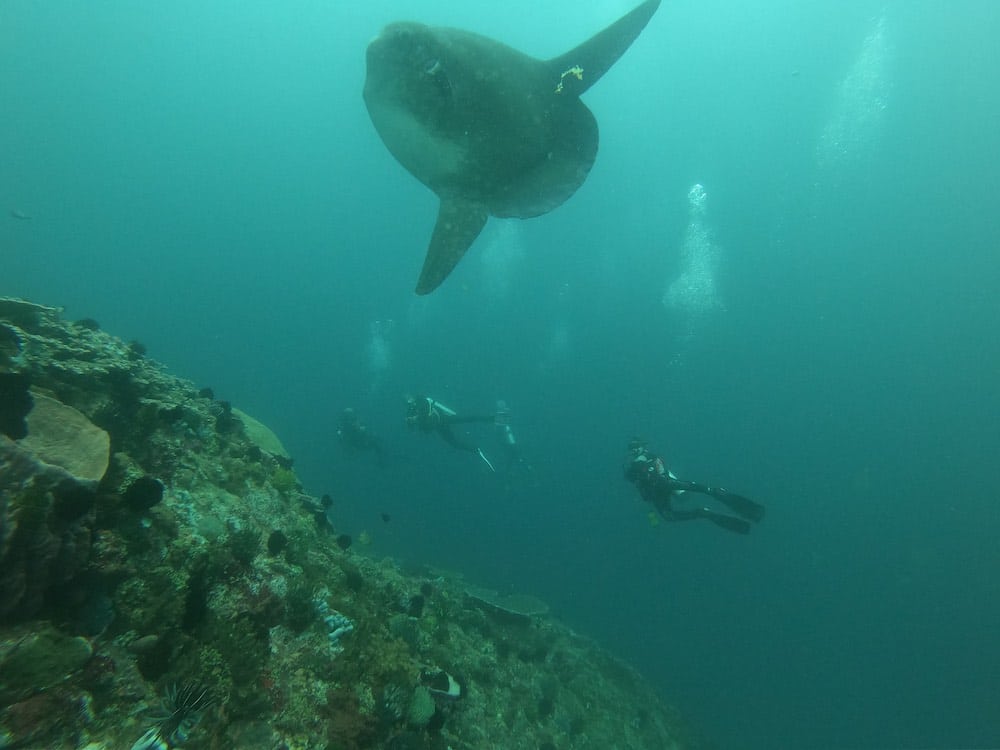 Tulamben dive site and Bali north coast
Bali's north coast offers some spectacular dive sites, including the renowned USAT Liberty wreck ship in Tulamben. In addition to this iconic location, we highly recommend exploring the following dive sites as you travel from west to east:
Menjangan Island, also known as Deer Island
Bajul Bay, a stunning spot for a daybreak dive
Gilimannuk, where you'll encounter a variety of fascinating antennae creatures
Jemeluk Bay in Amed
Lipah Bay
If you're interested in learning more, be sure to check out our additional resource about Bali. And if you have any questions about scuba diving in Bali or Indonesia, don't hesitate to reach out – we love connecting with divers and aspiring divers alike.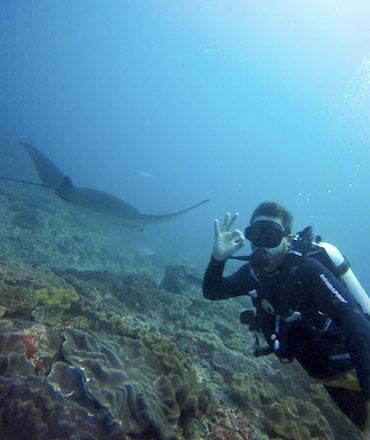 What to do in Nusa Penida
Scuba diving, sun-kissed beaches, and thrilling adventures await you in Nusa Penida, providing every reason to stay for several days!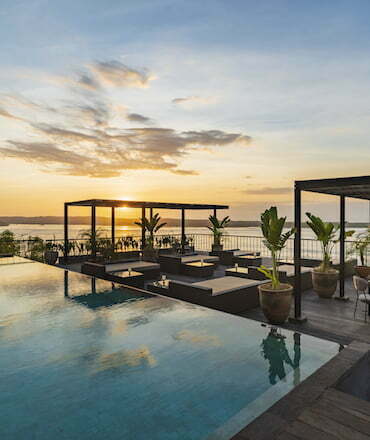 Where to stay in Nusa Penida
How to choose where to stay in Nusa Penida among the 450 listed hotels. 5 stars, boutique hotel, glamping or charming bungalows?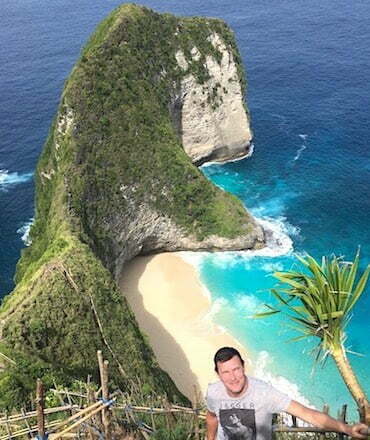 Top 15 to see in Nusa Penida
After 30 visits to Nusa Penida I updated my list of 15 awesome sites so see in Nusa Penida island : beaches, temples, cliffs, dive sites and many more !