Flights to Bali
Find the best price for your travel to Bali with Skyscanner.
Airlines have resumed flights to Bali since February 2022. You can check for the best fares on a price comparison website. The best comparison website is undoubtedly Skyscanner. If you are flexible with your dates, you can enter the departure airport and arrival airport (DPS) and leave the dates open. A calendar will display with the most favorable dates for a cheap return flight to Bali.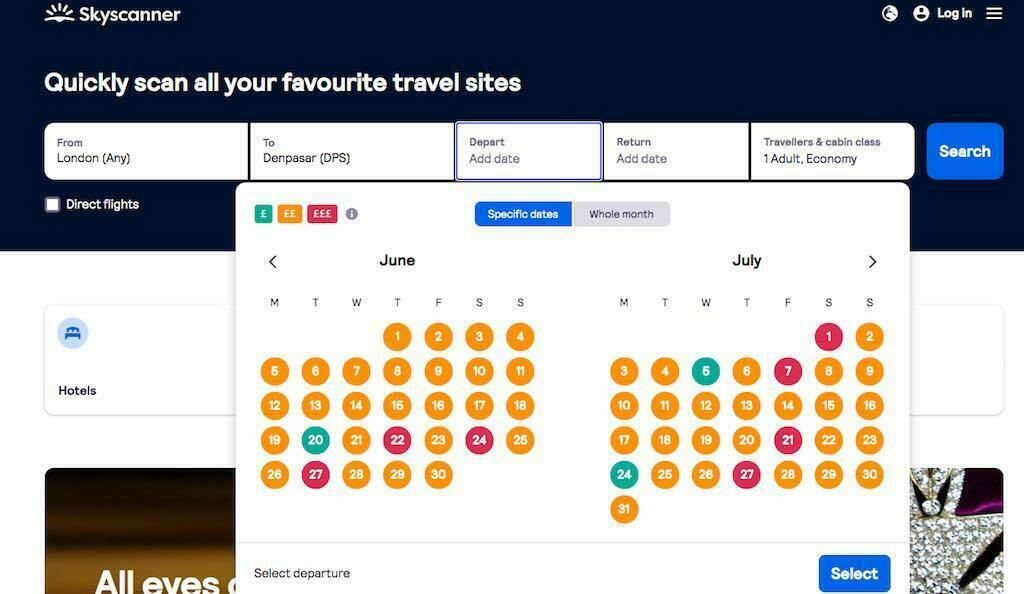 Four airlines are very professional: Singapore Airlines, Emirates, Air France and Qatar Airways.
Qatar Airways
Qatar Airways now operates two daily flights to Bali, with easy layovers in Doha and optimized connections from Europe or the United States to reduce the total duration of the flight. The flight duration from Doha to Bali is approximately 9 hours 30 minutes. A complete flight to Bali will take around 19 hours from Europe, depending on the optimized connections and layover duration, and approximately 24 hours from the East Coast of the United States. Please note that prices can vary greatly, even between flights departing on the same day.
By booking in advance and optimizing your travel dates, you should be able to find round-trip flights from Europe to Bali for just over 1000 euros, except during peak seasons when prices may be closer to 1500 euros.
Singapore Airlines
Singapore Airlines has resumed direct daily Singapore Bali flights since February 16, 2022. The company now operates two Singapore – Bali round trips every day.
Can we fly to Bali now?
Yes it is possible to fly to Bali. Indonesia has indeed canceled the PCR test obligation and has reintroduced the tourist visa on arrival at 7 indonesian airports for fully vaccinated travelers from 87 countries.
The conditions to fly to Bali :
Valid immigration documents : passport valid for 6 months after travel and return ticket.
full vaccination certificate dating back more than 14 days (children under 18 do not need vaccination).
If you have been confirmed positive for COVID-19 a maximum of 30 days before departure and you have been declared inactive in transmitting COVID-19, an exception is made from the obligation to show a fully COVID-19 vaccination card/certificate, a minimum of one dose is nevertheless required.
PCR test is no longer required for fully vaccinated travelers.
Peduli Lindungi app should be downloaded on your phone
you can get an electronic visa (e-VOA) in advance on the following website : https://molina.imigrasi.go.id/
it is also better to complete your customs declaration from 3 days before your arrival on the following website : https://ecd.beacukai.go.id/
Visa on Arrival (VOA)
For holders of a passport issued by one of the 60 countries listed.
For flights landing at the following airports: Jakarta, Bali, Medan, Surabaya, Makassar, Manado, Yogyakarta
With a return flight ticket of a one way ticket to another country
Price of visa on arrival is IDR 500,000 per person (including children).
Payable at the airport by MasterCard, Visa or cash in Indonesian Rupiah if you have not requested your e-VOA in advance
the VOA is valid for 30 days and can only be extended once at the nearest immigration office.
Visa Exemption Arrangement (VEA)
For holders of a passport issued by one of the following countries : Brunei Darussalam, Cambodia, Laos, Malaysia, Myanmar, Philippines, Singapore, Thailand, Vietnam.
the VEA is valid for 30 days and cannot be extende
Going to Nusa Penida
Once in Bali it is still very easy to reach Nusa Penida. Fast boat connections resumed in June 2020, with the obligation to wear a mask. The quick test is not required and there are many daily connections between Bali and Nusa Penida.
Rules for traveling within Indonesia
To fly within Indonesia, you no longer need for a test if you have your full vaccination. The Garuda website gives more detailed information.
What is the best season to fly to Bali?
The temperature is around 26 degrees Celsius (80 degrees Fahrenheit) all year round in Bali. The best time to come to Bali is during the dry season which normally starts in April and ends in October. The heart of the rainy season is in January February but it can start in November and last until March. However, it is rare that it rains all day and the rainy season can be a more economical alternative for the price of airfare and accommodation. July and August is the very high season, especially for prices, because these months combine being summer for Americans and Europeans, winter for Australians and the driest season.
For scuba diving you can see Manta rays all year round and Mola Mola from July to October in Nusa Penida.
Any questions about how to travel to Bali?
If you have a question, don't hesitate to post it in the comments. I will answer on line or send you a specific email answering your question !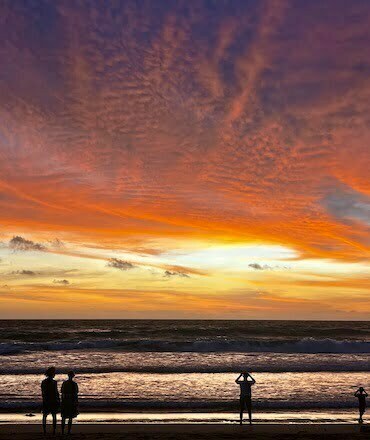 Top places to see in Bali
Explore Bali in a unique way with our recommendations for an exceptional journey. From popular tourist spots to hidden gems off the beaten track.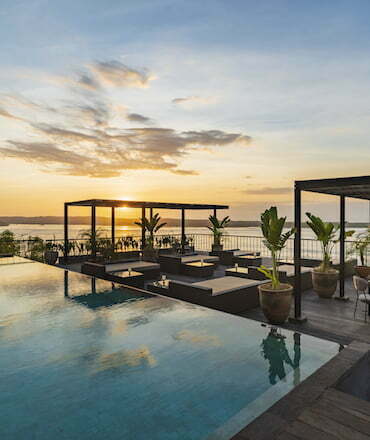 Stay in Nusa Penida
How to choose where to stay in Nusa Penida among the 450 listed hotels. 5 stars, boutique hotel, glamping or charming bungalows?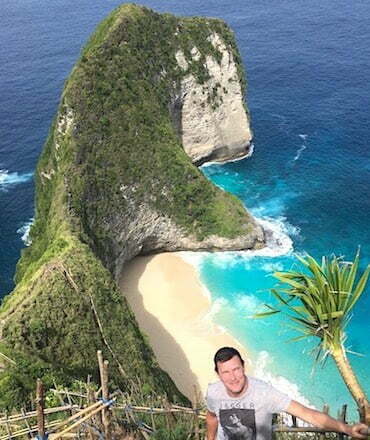 Top 15 in Nusa Penida
After 30 visits to Nusa Penida I updated my list of 15 awesome sites so see in Nusa Penida island : beaches, temples, cliffs, dive sites and many more !
[:en]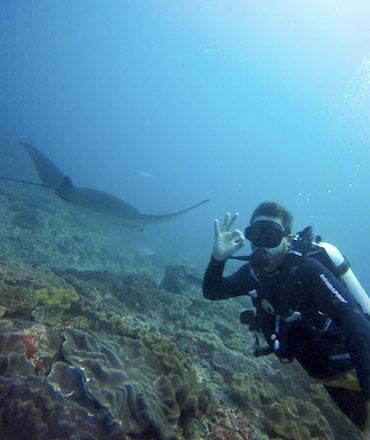 What to do in Nusa Penida
Scuba diving, sun-kissed beaches, and thrilling adventures await you in Nusa Penida, providing every reason to stay for several days!
[:]