When I first visited Nusa Penida back in 2015, there were only two hotels to choose from. It was a simple decision to make: Ring Sameton on the north coast, owned by Indonesians, or Namaste Bungalows, located near Crystal Bay and run by French expats. It's interesting to note that the nationalities of the owners have significantly influenced the island's tourism industry. Namaste Bungalows, in particular, has attracted a sizable French tourist market, which has in turn fueled further investment from French investors. This has led to the emergence of a "French Corner" around Crystal Bay and Gamat Bay. Today, with over 340 resorts in Nusa Penida listed on  Booking.com, I've narrowed down my top picks for the best hotels in Nusa Penida.
The first 5-star hotel in Nusa Penida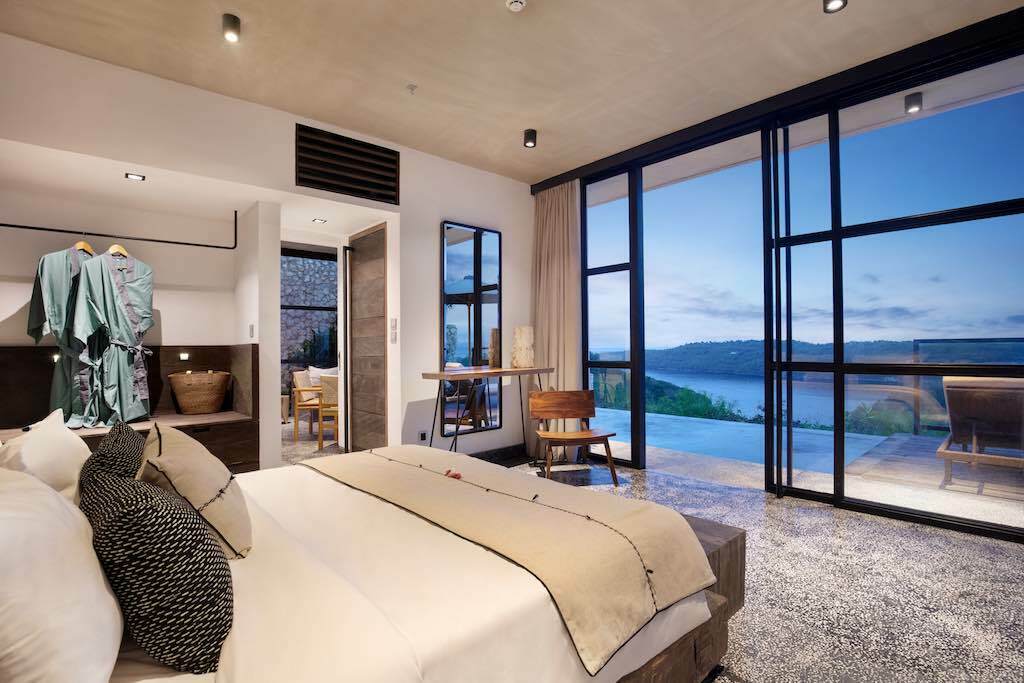 Maua Nusa Penida is the first 5 star hotel on the island. It just opened very recently. It has 25 air-conditioned villas with dressing room, private garden and private pool. Each villa has a beautiful view of Gamat Bay. The hotel also has a restaurant, a bar, a large swimming pool and a spa.
Hotel ranking first on Tripadvisor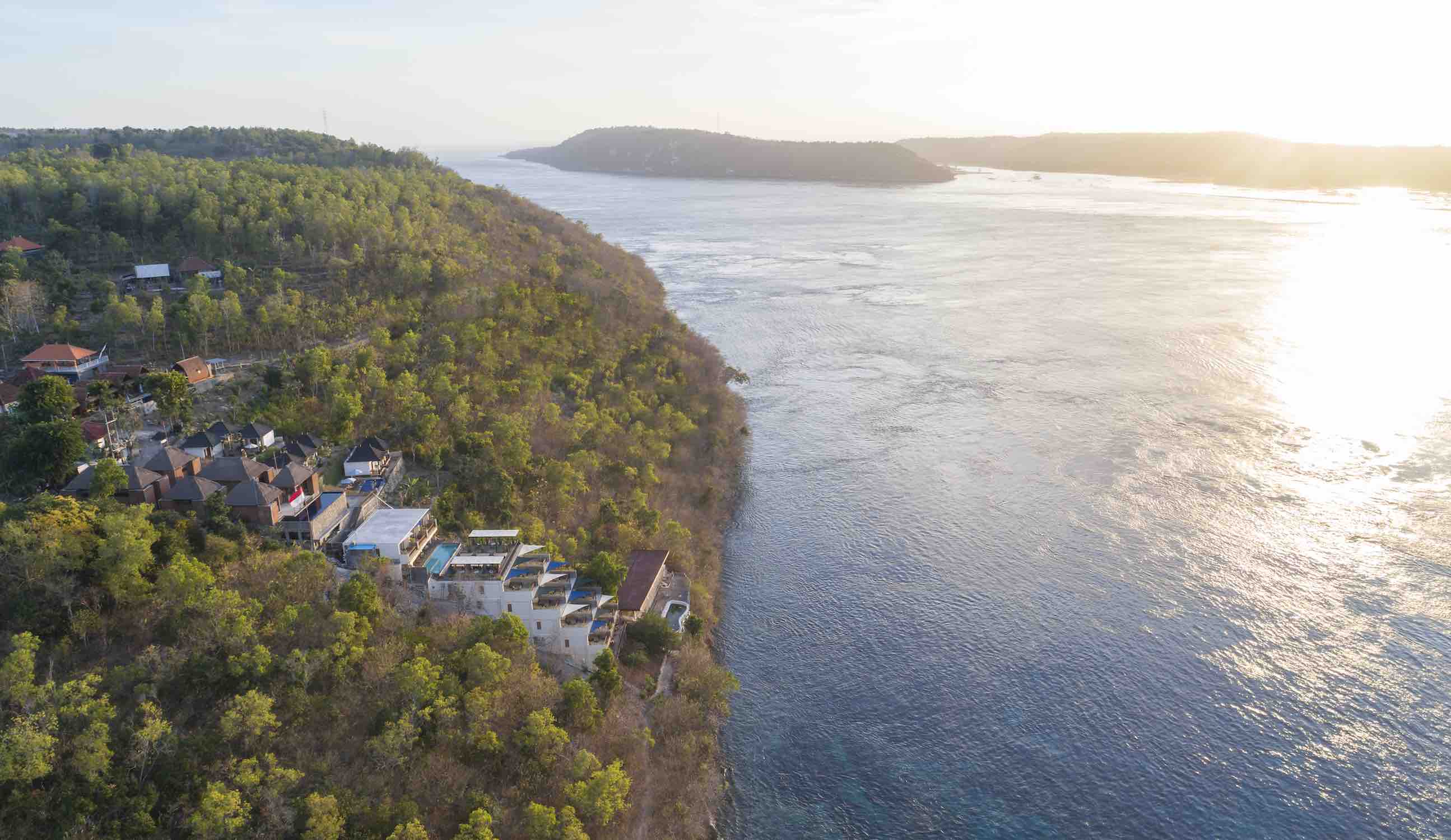 The 4-star boutique hotel Adiwana Warnakali is the champion in all categories for Nusa Penida hotels on Tripadvisor. Best Tripadvisor ranking, best traveler ranking, best value for money! Its 15 air-conditioned rooms all have the same breathtaking view of the sea, Mount Agung and the island of Nusa Lembongan. It has all the services of a comfortable hotel: restaurant, room service, swimming pool, spa and also houses the PADI 5 star Dune Warnakali diving centre.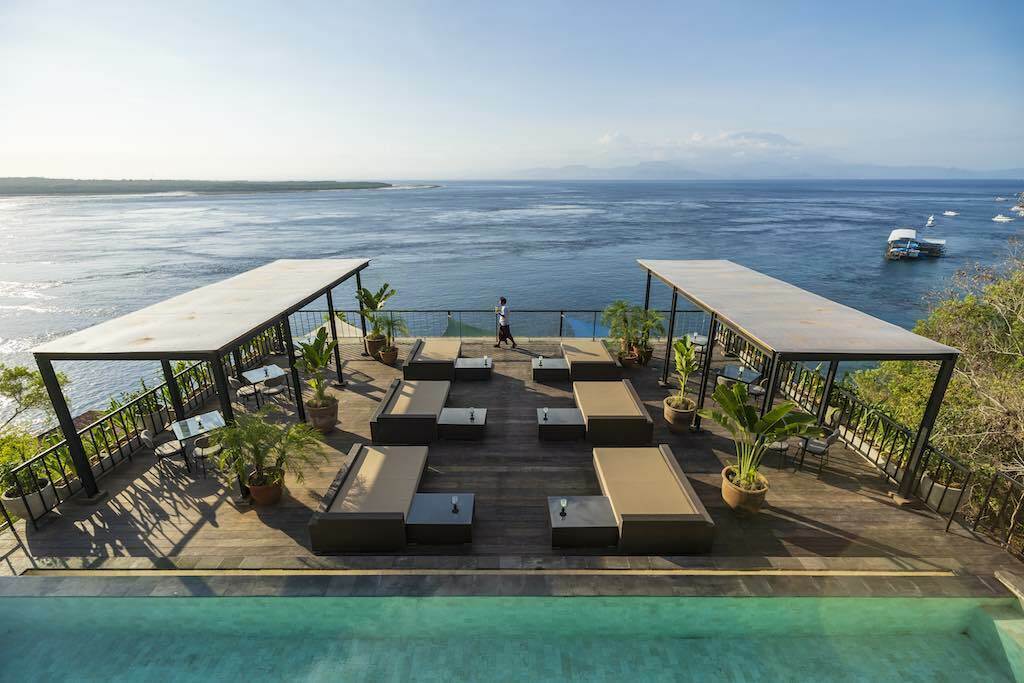 Try the glamping !
Autentik Nusa Penida develops a unique concept of « Glamping ». It is an eco-lodge that offers privileged guests 8 luxury safari tents nestled at the heart of unspoiled nature and offers breathtaking views of the coconut groves, the majestic Agung volcano and the ocean. For nature lovers, a return to the sources somehow… while making sure of the comfort of a chic lodge. A refreshing and unforgettable experience.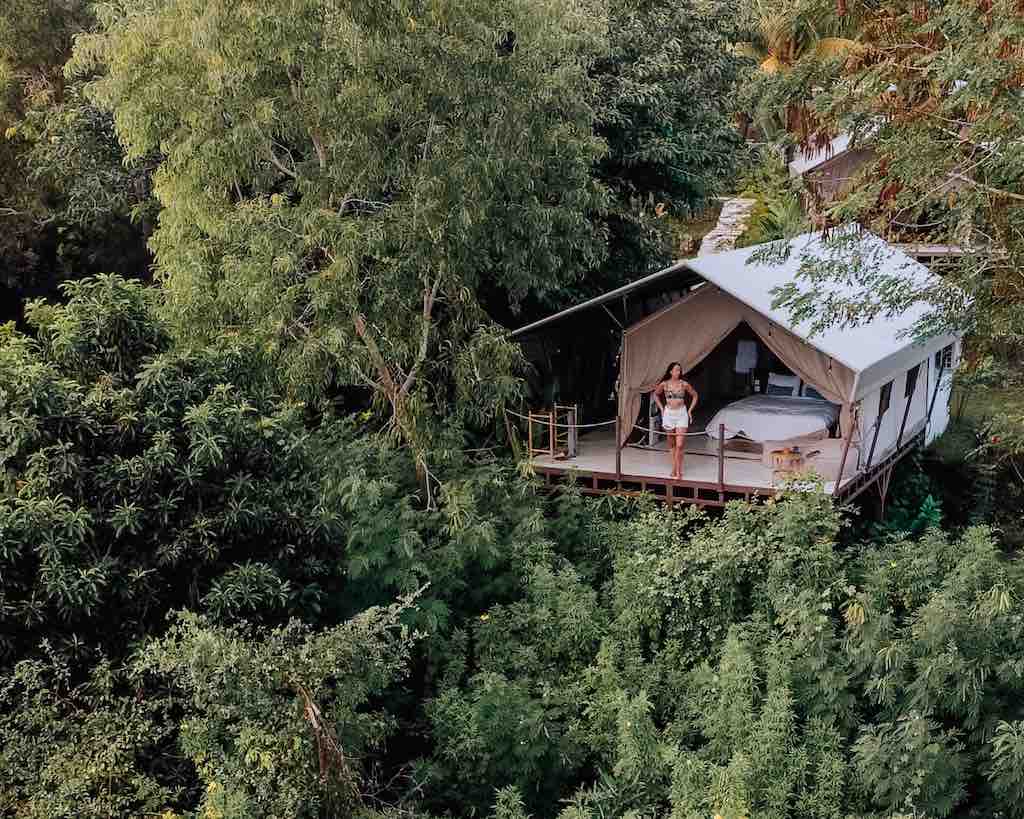 Joglos facing the sun
Tanah Damai, « Land of Peace » in Indonesian is aptly named. Set at the core of the jungle, in strict accordance with nature, this handbuilt human-sized hotel offers 4 small not overlooked traditional wooden houses. It also features a magnificent villa fitted with three air-conditioned bedrooms, perfect for a family or friends. And a 200 m2 deluxe suite overlooking the sea, ideal for a honeymoon or a romantic stay.
Everything has been thought so that intimacy and quietness would be preserved. Nestled in lush greenery suitable for contemplation, you will enjoy the infinity pool overhanging the jungle and the ocean.The pool thus offers a breathtaking view and outstanding memorable sunsets.
The restaurant favors homemade meals and will offer quality food whether for colorful breakfasts or delicious dinners. Vegan options are also available to everybody's likings.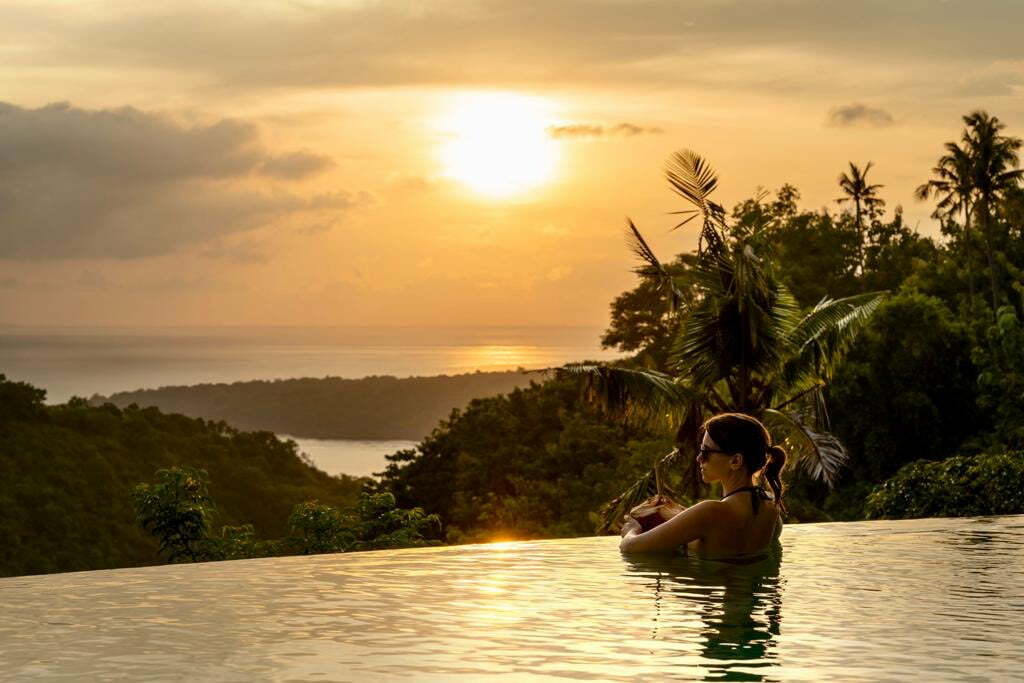 The charm of the first bungalows on Nusa Penida
Namaste Bungalows is the first French-speaking hotel in Nusa Penida. It is also an oasis of tranquility, located just minutes from Crystal Bay and the welcoming Sakti Village. It includes 10 bungalows, arranged around a reception, a restaurant and a swimming pool overlooking the valley and Crystal Bays Bay and Gamat Bay.