Coronavirus Covid-19 stats in Bali and Nusa Penida
As of July 23rd, 66664 people got officially infected by coronavirus COVID-19 in Bali. Among them, 55445 recovered and 1905 passed away. These numbers show that the virus is under control. Bali was therefore one of the first territories to gradually reopen to tourism. Foreign tourists are still not authorized to come to Bali but more and more foreigners are though traveling to Bali with a visitor visa (previously called business visa), pretty easy to obtain with an agent for less than 4 million rupiah. But anyone coming to Indonesia from abroad needs to spend a 8 day quarantine in Jakarta in one of the hotels approved by the indonesian authorities. I can send the list of approved hotel to anyone interested, send me an email !
The official numbers in Klungkung regency, the province of Nusa Penida show 2306 people tested positive to covid-19, 1911 cured and 90 passed away. In Nusa Penida, as of July 10, only 154 people were detected positive. 132 already recovered and 5 passed away. The village of Sakti in Nusa Penida were is located Adiwana Warnakali dive resort and Amok sunset bar and restaurant has even been declared free from transmission of Covid-19 since the start of the epidemic.
Last minute : Indonesian and foreign tourists are not allowed to come to Nusa Penida until July 25th.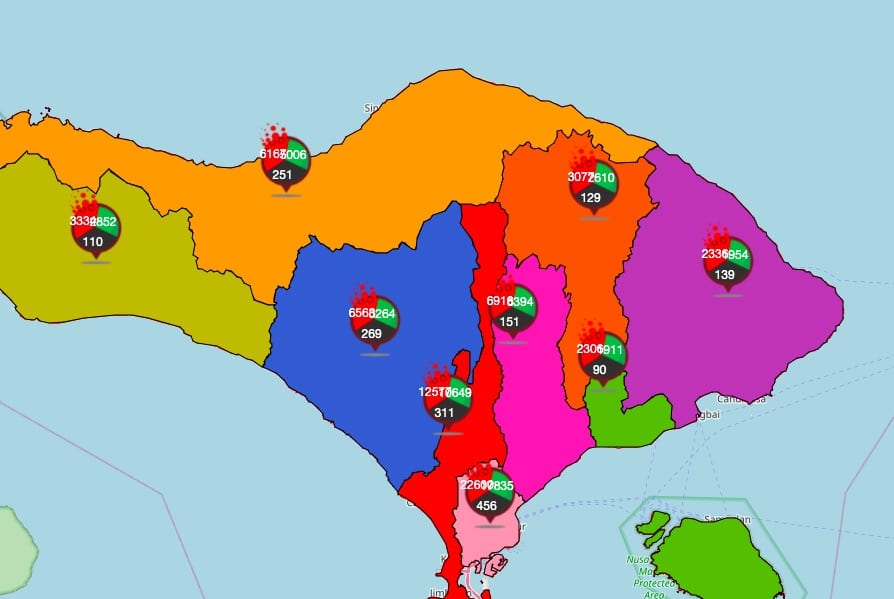 All official information, including emergency telephone numbers regarding covid-19 in Bali, is available on this site.
New restrictions from July 3 until July 25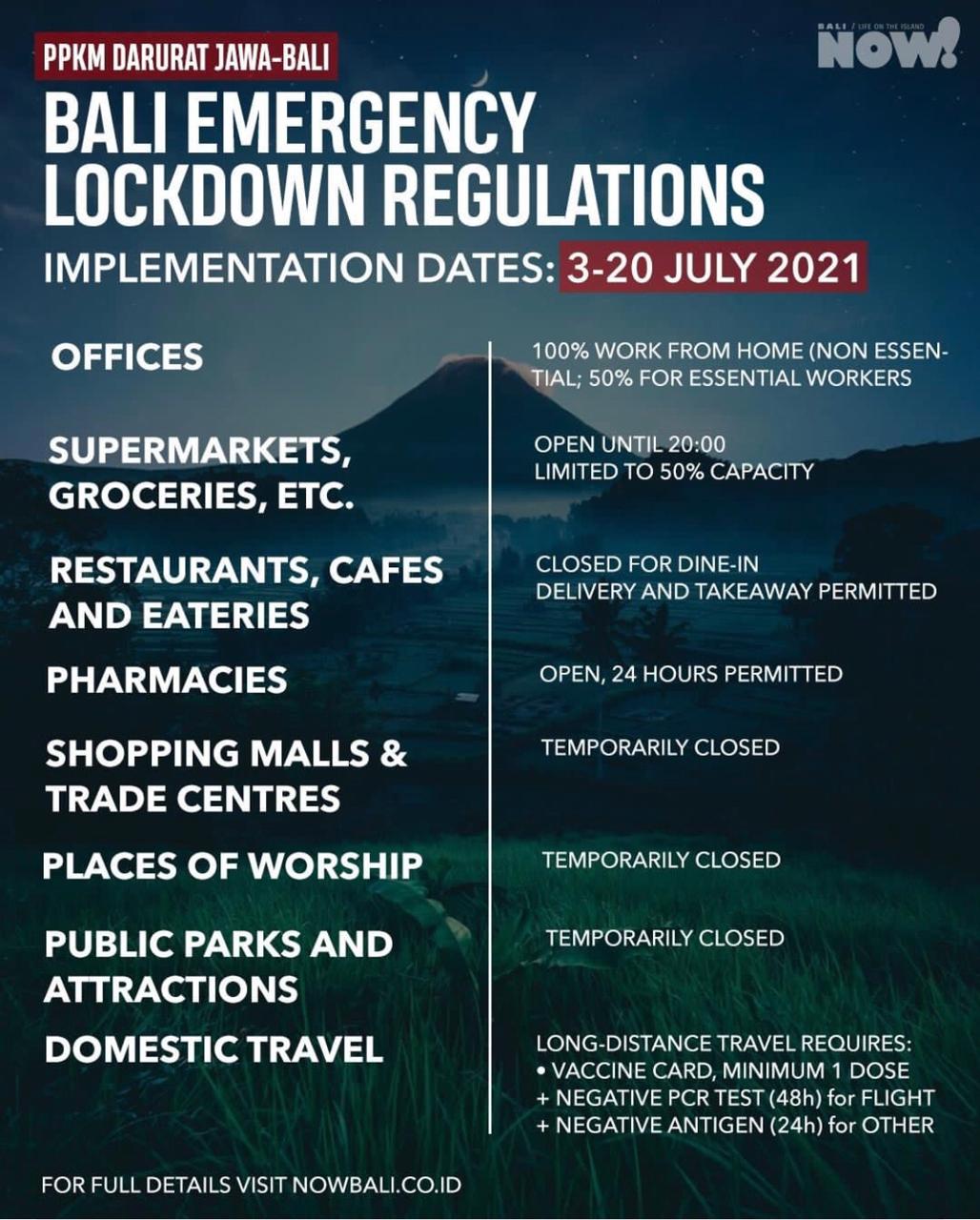 Vaccination progress in Bali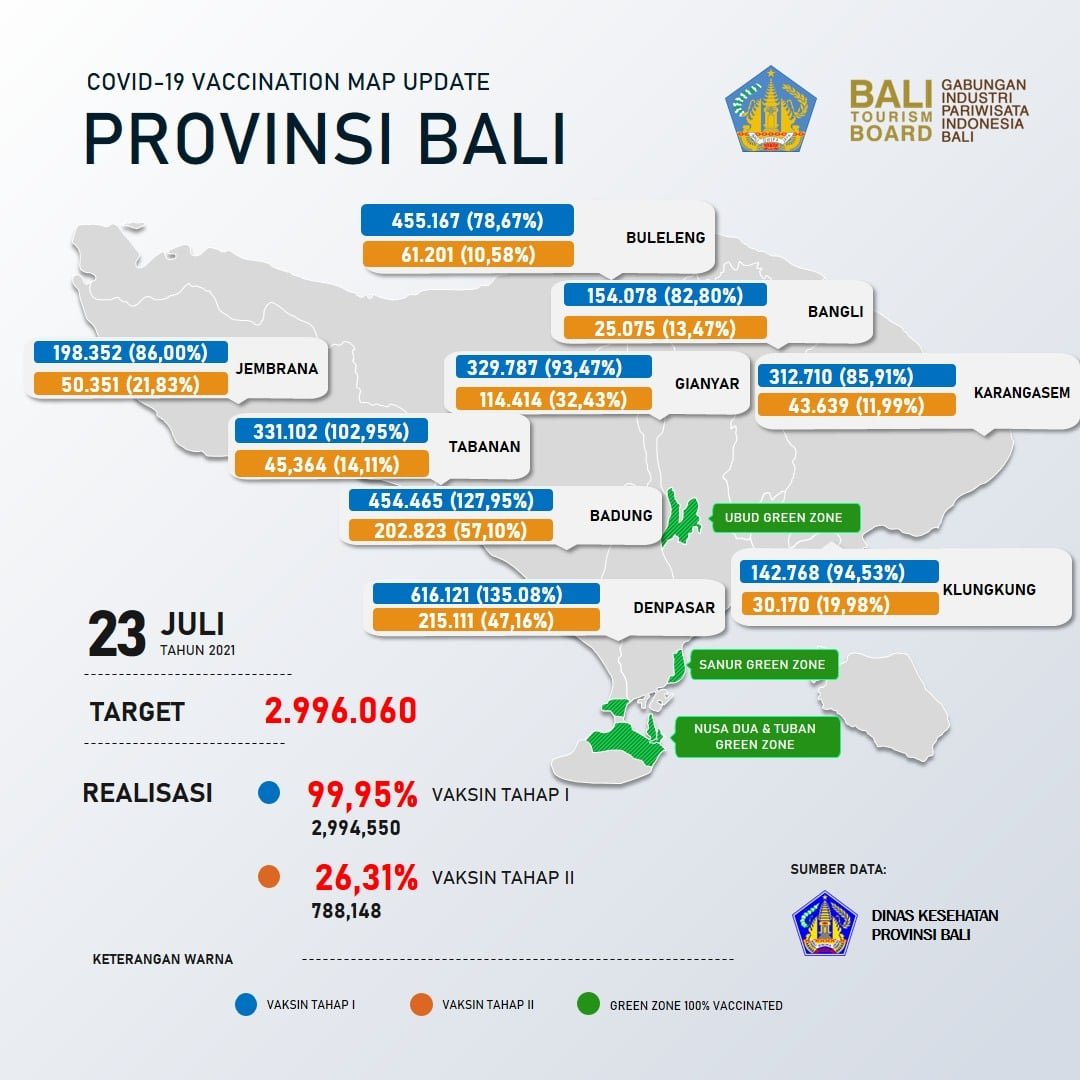 Any questions about covid-19 coronavirus in Bali?
If you have a question, don't hesitate to post it in the comments. I will answer on line or send you a specific email answering your question !